Mr. Sanchez graduated with a JD degree from Louisiana State University in 1973, and was employed by Texaco Inc. in New Orleans in the Contract Section of the Land Department. Responsibilities at Texaco involved negotiating and drafting exploration and production contracts for Texaco's gulf coast division. Mr. Sanchez also was responsible for title approvals and in the joint interest operations while working for Texaco. In 1981, Mr. Sanchez went to work for McMoRan Exploration Company as Land Manager. While at McMoRan, Mr. Sanchez worked on several major mergers and acquisitions including the acquisitions of Voyager Exploration of Calgary, Midlands Energy of Lakewood, Colorado, and Petro Lewis Corporation of Denver. Subsequently, Mr. Sanchez negotiated and drafted the Purchase Agreements for several sales of producing properties of over $100,000,000, to such companies as Samedan Oil Corporation, Graham Resources, and Hunt Petroleum Company. In 1992, Mr. Sanchez negotiated a Concession with the Department of Natural Resources of Thailand, was responsible for establishing an office in Bangkok and for compliance with the concession terms which included the acquisition of a seismic survey and drilling a test well. Mr. Sanchez negotiated and worked on the drafting of the first 3D Seismic Survey entered into by the Louisiana State Mineral Board, as part of a deep drilling project on the Bay Junop salt dome. Subsequent to retiring from McMoRan, Mr. Sanchez founded LaBay Properties L.L.C..

Mr. Sanchez is a member of the Louisiana State Bar Association, and the American Association of Professional Landmen. He is a member of the Professional Landmen's Association of New Orleans serving in various capacities including president and member of the Board of Directors. He has participated in numerous industry educational seminars and has presented educational papers to various organizations.
After graduating with a Bachelor of Science degree from the Ohio State University in 1970, Mr. Prout was employed by Texaco in New Orleans. His early responsibilities involved development geology and regional studies in south Louisiana. Exploration duties in the MAFLA area were followed by time spent as a unitization geologist testifying as an expert witness at state hearings. He spent three years as an Assistant District Geologist, supervising the development and drilling at areas in Southwest Louisiana such as West Cote Blanch Bay and Cote Blanche Island. Mr. Prout joined McMoRan Exploration in 1977. There, he generated prospects, reviewed deals and handled the geological aspects of drilling operations. As McMoRan grew so did his responsibilities. Various positions were held in the companies under Freeport McMoRan's umbrella, including Exploration Manager for onshore Louisiana, Senior Staff Geologist for the Louisiana and Texas OCS, Exploration Manager of the Central and OCS Divisions, and Vice President of the Eastern Region. The diversity of the geological experience, from Baltimore Canyon, to the Michigan Basin, offshore California to the Anadarko basin convinced him that the best place to find big domestic reserves was in the Gulf Coast. In late 2002, he helped found LaBay as a vehicle to take advantage of the unique opportunity available in the Shallow Water Deep Gas Trend.

Mr. Prout is a member of the New Orleans Geological Society and the American Association of Petroleum Geologists. Non-professional affiliations include the Aurora United Methodist Church where Mr. Prout has served on the Administrative Board, the Finance Committee and the Board of Trustees where he was chairman during major renovations of both the sanctuary and the parsonage. He has also served the Boy Scouts of America in many capacities since 1988.
Mr. Huffman began his career in the oil and gas industry in 1977 as a production geologist for Texaco in New Orleans where he evaluated numerous fields, reviewed farmouts, and handled unitization projects. In 1980 he took a job as exploration geologist with the McMoRan Exploration Company. His duties included prospect generation and screening of third party deals. He then joined McCormick Oil and Gas in 1982 as the district geologist in their Lafayette office, where he handled well activity screening, and generating. McMoRan rehired Mr. Huffman in 1983 as their chief exploration geologist. In 1986 they promoted him to Vice President of Exploration for the onshore which required the oversight of the activity from in numerous programs from Louisiana to California. Other responsibilities were budgets, seismic acquisition and the development of the onshore properties. He served in this capacity until McMoRan outsourced him to the CLK Company in 1992. At CLK, Mr. Huffman screened, generated prospects and oversaw 3D acquisition, purchases, and bidding. He worked onshore, offshore, and deep-water prospects in the Gulf of Mexico. Mr. Huffman left the CLK Company in 2002 and did consulting work for Lewis Gilbert and Associates until later in the year when he became one of the founders of LaBay.

Mr. Huffman was born in Burlington, Iowa in 1953 and raised in western Illinois. He graduated from Northern Illinois University in 1975 with a BS in Geology and in 1977 received an MS in Geology from Northern Illinois University.

Mr. Huffman is a member of the New Orleans Geological Society, the Houston Geological Society, the American Association of Petroleum Geologists. He is an active member of the Society of Independent Professional Earth Scientists and served as the President of the National Board in 2010-2011.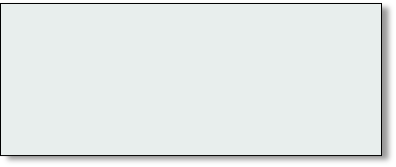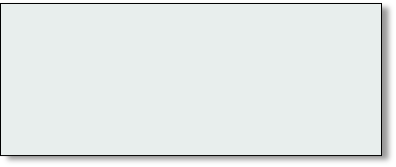 LOCATION
1070 A West Causeway Approach
Mandeville, LA 70471
CONTACT
Tel: 985-951-2012
Fax: 985-951-2055
Email: khuffman@labayexploration.com